LOVING GOD
We are created to Connect with a LOVING GOD!

Our Sunday Morning Worship Experience is a great way to Connect With a Loving God! You will be inspired by the music, and our messages are always relevant! Get Connected!

OTHER PEOPLE
We are created to Connect with OTHER PEOPLE!
We have several ways to Connect with Other People. You can join us for Sunday School at 9:45am or at Ladies' Bible Study on Monday's at 7:00pm. Come join us and find out how you can get connected!
ABUNDANT LIFE
We are created to Connect with an ABUNDANT LIFE!
The best way to Connect to an ABUNDANT LIFE, is to get involved! There are so many ways to serve, from ministries inside the church, to serving in our local missions. Serving helps us find our purpose!
Meet the Brookfield leadership team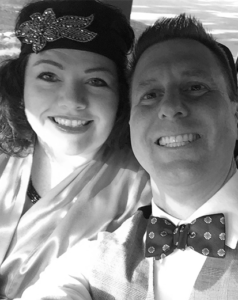 Mark and Terri Busch have been at Brookfield since July of 1999. They are both graduates of
OKWU
in Bartlesville, OK. They've been married for 18 years and have two sons – Jack (12) and Lance (7). Mark is the Lead Pastor and Terri is Worship Leader and Communications Team Leader.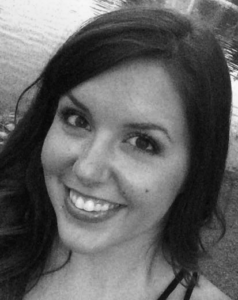 Ashlee Logan serves as our Executive Assistant and works diligently to keep us organized. She plays piano for our worship team and picks all the music you hear on Sunday morning.
Brookfield Wesleyan Church is a family integrated fellowship
We 're glad that you have stopped by to learn what we're all about. We hope you see our passion for Jesus and His gospel. He is the only reason that we do what we do — preaching, children's ministry, outreach, and even worship.
You may be wondering, "What should I expect at Brookfield?" You can expect to meet friends and be encouraged. You won't be singled out or embarrassed . . . You're family here.
When you come, you can get a fresh, hot, cup of gourmet coffee. You can know that you're children will be cared for by loving volunteers. You will experience a Worship Service and Message that is designed to help you experience God!
Where can God use your talents?
WORSHIP
We value the opportunity to Worship God. So many great things happen, while we are growing closer to God. Our Sunday Worship Experience is designed with you and God in mind.

EPIC (YOUTH)
Endless Possibilities In Christ (EPIC), is a place where our youth can discover their God-given purpose and calling in life. Youth gather on Sunday's at 5 pm, to learn how they can grow closer to God and be the people that God has created!

CHILDREN
We LOVE children! We have opportunities for them to Grow and Learn. We offer a nursery available for children birth – 3 years-old. We have Children's Church that is for ages 4 – 5th Grade. And every Summer, we haveVBS, a place where kids go WILD about God!
MEDIA/TECH
We are always looking for individuals to help us with our media/tech ministries. Contact Pastor Mark today if you would like to assist.

PRAYER
Contact the church if you would like us to pray for you in any way.

VOLUNTEER
Brookfield has volunteer opportunities everywhere. Kitchen crew, lawn care, media/tech, worship team, nursery, Sunday School teachers and more. We would love to have you serve. Click Here and take the new attender survey.
Brookfield Wesleyan Church
303 E. Brookfield Ave.
580-762-2367
office@brookfieldwesleyan.com
Pastor Mark
markb@brookfieldwesleyan.com